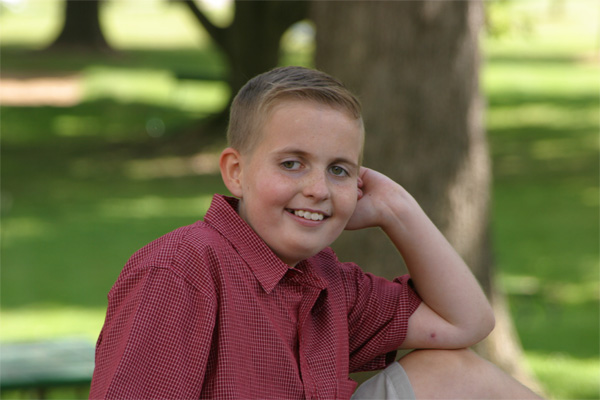 In Loving Memory of
Ben Ries
10/4/92 – 6/1/05
Since you left us there has not been a day that goes by that we are not reminded of how special you are to us. Selfishly, we want you back with us, but knowing you are free of cancer, running, smiling, playing baseball and still cheering on those Cubs helps us get through each day!
We thank God each day for choosing us to have you in our lives. Even though it was for a short time, you accomplished so much in your life. God's light shined through you and changed many lives in the people that knew you. Your legacy lives on!
Still keeping our promise of meeting together at Heaven's gates!
Faith Family Friends!
My Brother Ben
A young courageous boy
Who had a big heart.
Did a lot in his lifetime,
But it got cut short.
Now he is looking down on me
In a beautiful place
Called heaven.
To see the pearly gates
It must be beautiful,
I can't wait to see you again
In Heaven.
– Rachel Ries, 1st Hour comp., 4/11/08