German Shorthair Sale Dogs
Started and finished dogs with training are available by prior commitment only.
TGK Top Gun Millie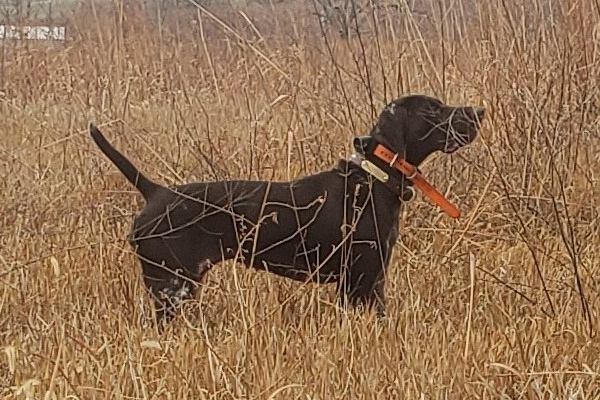 D.O.B – 10/16/19
if you are needing a well trained dog with experience that will make you proud to hunt behind with your hunting buddies, this 2 year old female is it!
We have used Millie for guiding and hunting wild birds last hunting season and now the owner is offering her for sale. She has our two of our top hunting dogs as sire and dam with Prince William and Penny.
Millie is a 2 year old spayed female with so much talent. She is a smaller athletic package that points, honors and retrieved to hand with style to make anyone proud to own.
Please contact the owner of this female with serious interest.
Bobby – 765 480-6155