German Shorthair Sale Dogs
Started and finished dogs with training available by prior commitment only.
Top Gun Willie – SOLD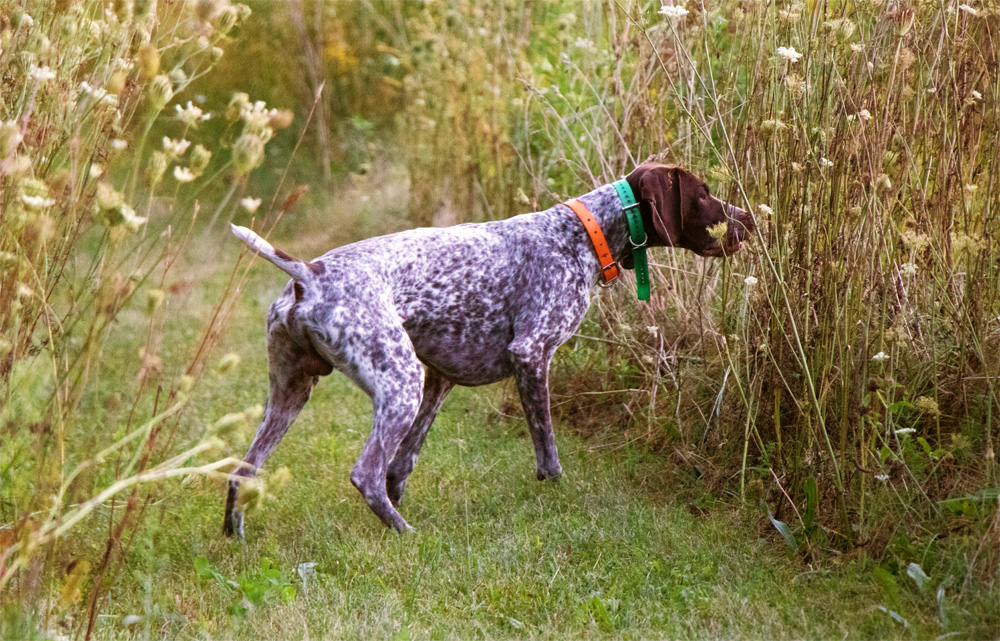 DOB: 3/21/2018
PRICE: $7500 SOLD
He is definitely house broke- the easiest dog we've ever had house breaking. He knows his basic commands and is crate trained. Collar conditioned and steady to flush. Points, backs, and retrieves from land or water. Is a very aggressive retriever. Loves people and very affectionate. Good around other dogs.
The sire and dam are excellent hunting dogs with pedigree to support some of our most proven traits.
He can be picked up with health paper near Dubuque, IA
Please contact with interest.
Chad Firzlaff
18810 Durango Rd.
Durango, IA 52039
(563) 599-1596