JJ's Top Gun Rocky – Retired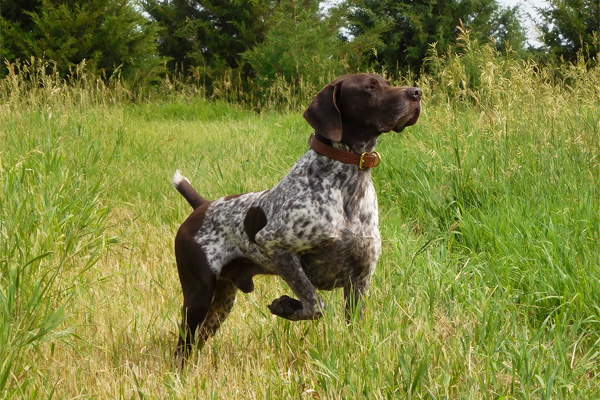 DOB: 04/26/2010
OFA: GSP-15442E25M – Excellent
CERF: GSP-370206
We purchased Rocky back to use in our breeding program after watching how this litter has proven themselves with making breed progress in producing the perfect versatile hunting and Family companion. Rocky's offspring are very natural, easy to train, natural retrieve with a strong willingness to please. Rocky is 64 lbs. in a very correct package that works close for the foot hunter. He is very intelligent and has only needed the basic commands taught to him which carried over to the hunting field. His pedigree will breed on using the influential dogs that we built our program around with over 25 years of breeding, raising and training the type of dogs our customers appreciate.
Rocky has earned his retirement to a special place on the couch and spoiled as often as possible with a great couple that enjoy him dearly.
*We have frozen semen stored on Rocky for those interested in capturing these traits from our Higgins line and a very prepotent pedigree. Females must have health certifications on hips and eyes prior to shipping semen to your closest reproductive specialist.