Top Gun Lil' Princess Di MH – Retired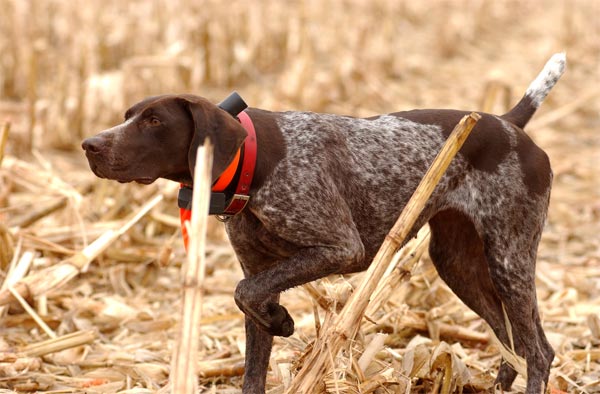 Pedigree
OFA Hip Certified – Excellent
DOB: 7/10/2004
OFA: GSP-12365E25F-PI (Excellent)
CERF: GSP-2173/2009–66 (Normal)
2010 & 2011 GSPCA Hunt Test Dam of the Year!
People have said you only get the opportunity to own one great dog in a lifetime. We are confident that her genetics will continue to run deep in our breeding program that we get another opportunity to feed and care for another special dog like her someday. Di provided us with more than a versatile hunting dog with so many different species of upland and waterfowl harvested across North America, in the trials, tests and whelping box. However, Di was a special individual with an interesting story from the very beginning as she helped our Family through a difficult time as a dear Friend of our daughter, Rachel.
Di shared her love and companionship like no other human we have ever met before and was a good listener to all our problems and helped us through the good times and bad. She put up with our mistakes in training, trials and tests and never gave up on us. She gave 110% up to the very end even when we thought she could not lead us to one more great hunt together. We had several last hunts together making memories providing us with a strong willingness to please and outsmarting the survival instincts of her prey. Until we meet again "Baby Girl", you will always have the bar set high for others to achieve in this great breed!